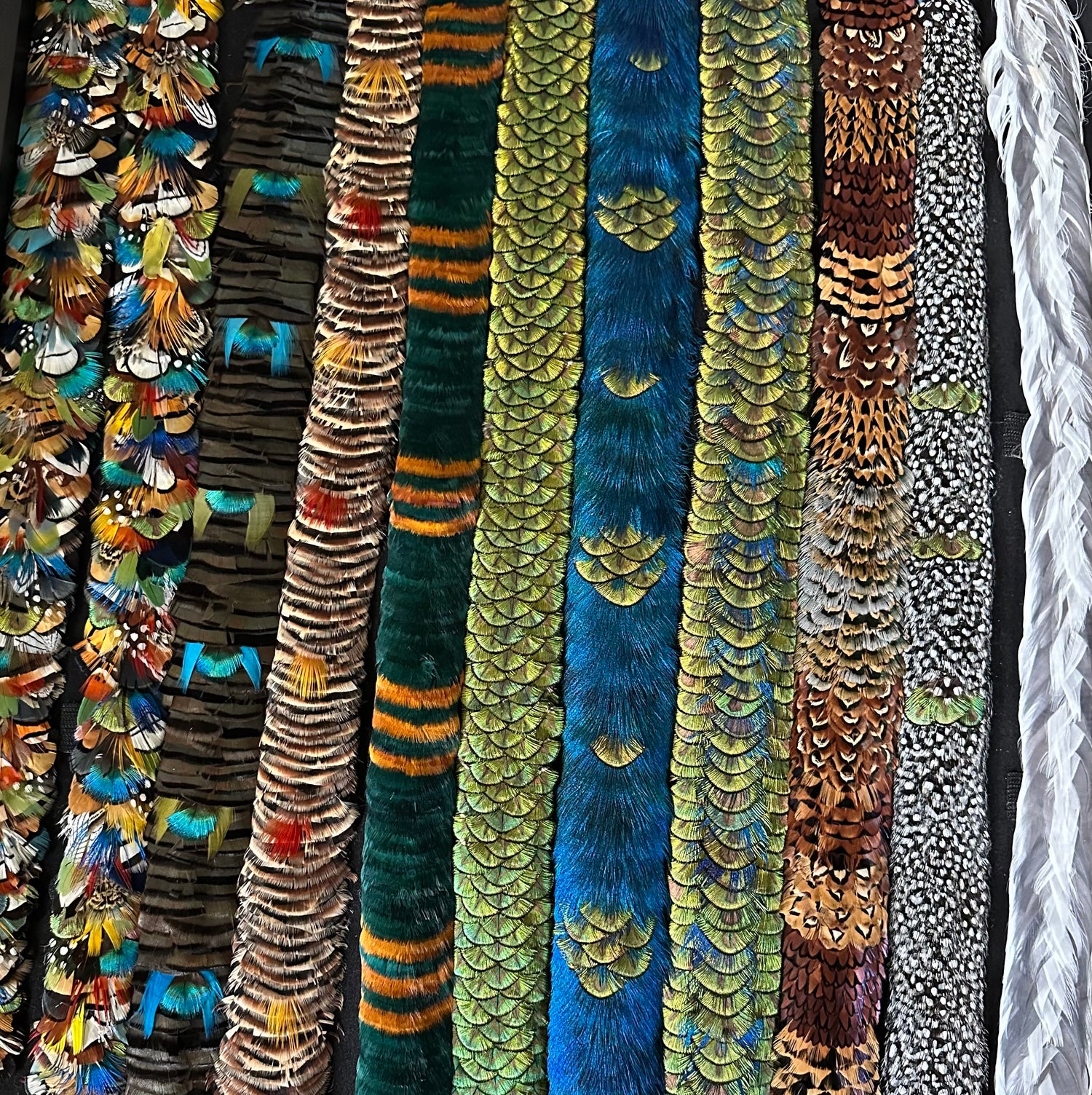 Handmade in Hawaii
Traditional and Modern Hawaiian feather (hulu) accessories and crafts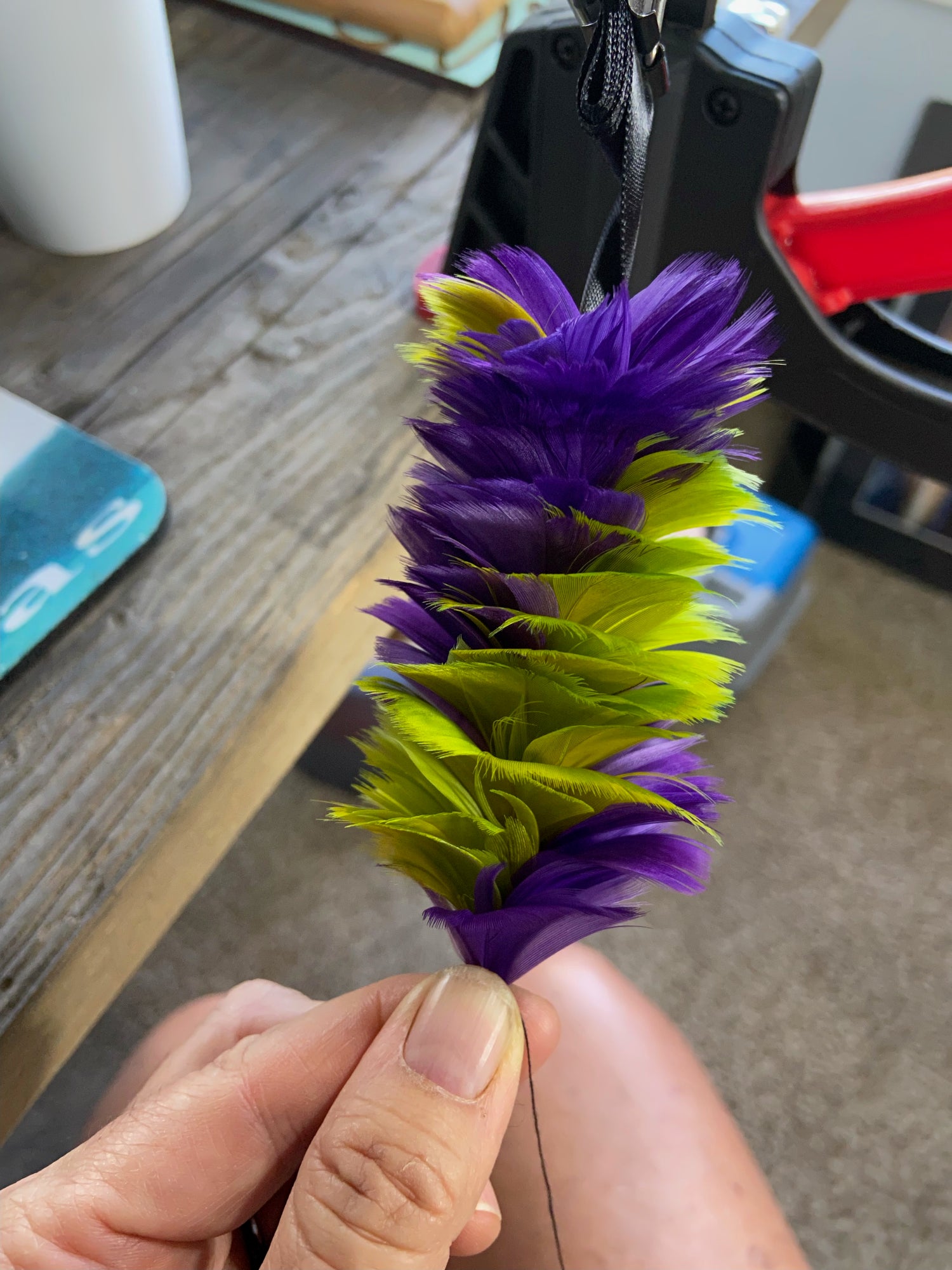 ONE FEATHER AT A TIME
Each lei hulu or humu papale product is handmade with each feather being tied with 3 hitch knots or sewn with 5 stitches each. Each feather has to be cleaned, cut and sorted before a project can begin. Each project takes hundreds of feathers to make - and a lot of patience!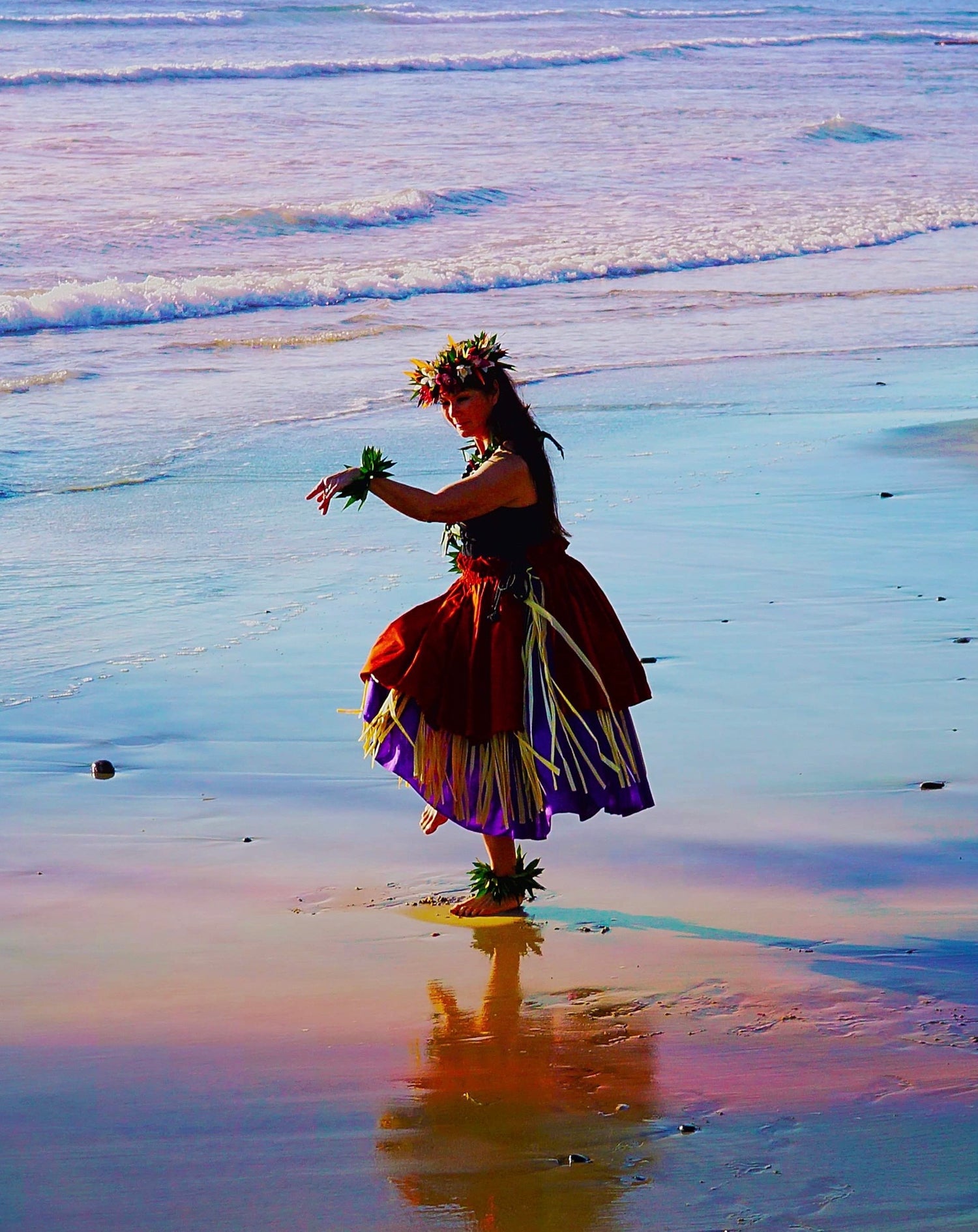 About us
As a child growing up in Hawaii one of my favorite places to go was the Bishop Museum. The first room on the left of the entrance is the Kahili room which is filled with centuries old kahili. And upstairs were feather capes and helmets made with tens of thousands of handsewn feathers. I have been fascinated with the beauty of feathers all of my life and then I sought out how to make feather lei. I am hooked! I love watching something develop in front of me from my own hands. People tell me they wouldn't have the patience, but I "feel" patience and calm while I am working on these projects.
I have also been fortunate that my maternal Japanese grandma was a kimono maker who taught my mother great sewing skills and hand-stitching skills such as embroidery and crewel work which was passed on to me at a very young age making fine hand skills natural for me.
I love to share these creations. I stay very connected with Hawaiian culture and arts and I feel this is how I can help to perpetuate the beauty of the Hawaiian culture. I hope you enjoy your purchase and feel the good mana that was instilled while creating it.